At the request of IR Plus Securities Exchange Ltd (previously SIM Venture Securities Exchange Ltd), the Minister has cancelled IR Plus' Australian Market Licence effective from 27 February 2018. The cancellation was notified in the Australian Gazette of 6 March 2018.

Accordingly, IR Plus is no longer required to have Part 7.5 Div 3 compensation arrangements including a Fidelity Fund. IR Plus Compensation Rules provides:

8.1 If SIM VSE ceases (for whatever reason) to be required to have compensation arrangements, the rights of people to seek compensation under the arrangements being rights that accrued while SIM VSE was required to have such arrangements, will be adequately protected insofar as SIM VSE will maintain insurance or other funding arrangements for a period of six months from the day upon which SIM VSE ceased to be so required.

This is NOTICE that IR Plus Securities Exchange Ltd is no longer required to have Div 3 compensation arrangements. However, compensation arrangements will continue until 27 August 2018 when it will cease.
IR Plus previously held an Australian Market License ("AML") granted under the Corporations Act. Compliance by the exchange with the obligations imposed under the Corporations Act and via the terms of the AML is regulated by the Australian Securities and Investment Commission ("ASIC").
Listing Rules
The IR Plus Listing Rules outline the requirements and obligations in relation to a company's admission to the IR Plus Official List and ongoing obligations for listed companies.
Business Rules
IR Plus Brokers are bound by the IR Plus Business Rules and must ensure compliance with these rules. The IR Plus Business Rules are closely linked to the operation of the trading system and should be read in conjunction with the relevant Guidance Notes.
Map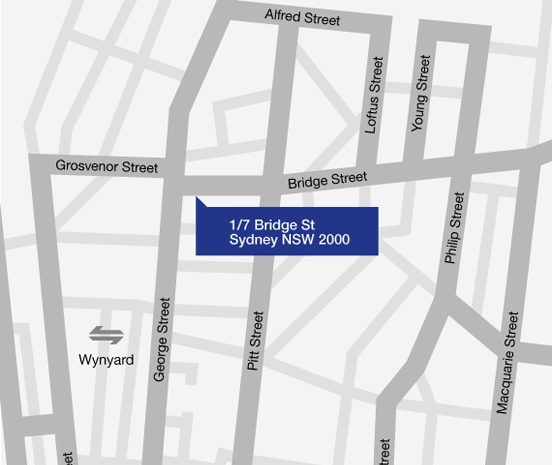 Address
Level 1, 7 Bridge Street
Sydney NSW 2000
Australia
Contact
PO Box R1794
Royal Exchange NSW 1225
t: +61 2 8024 5200
e: [email protected]